About Larry Mathis
---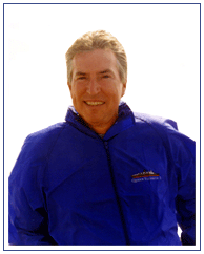 Larry Mathis was born on May 29th, 1943, in Lincoln, Nebraska. He spent most of his younger years in Pittsburg, Kansas, where he attended junior high school, high school, and college, now Pittsburg State University, which honored him with an Alumni Meritorious Achievement award. In college, he was a member of Sigma Chi Fraternity which named him a Significant Sig. Upon graduation and completion of ROTC training in 1965, he was designated a Distinguished Military Graduate and was commissioned as a Regular Army Infantry Officer.

After Infantry Officer Basic and parachute training, he was stationed at the Berlin Brigade in Germany. From Germany, he was assigned to the 5th ARVN Division as an infantry battalion advisor in Vietnam from June 1967 to June 1968 where he fought in the famous battle of Tet. He completed his miliary service as a captain and as an ROTC senior tactics instructor at Washington University in St. Louis, from which he later obtained his Masters degree in Healthcare Administration.

Following his military service, Larry spent his entire 27-year professional career at the Methodist Hospital System in Houston, Texas, where he rose from administrative resident to President and CEO in twelve years. He was CEO for the last 14 years of his career. He retired as a professional executive in 1997.

Larry has two daughters: Julie and her children Halle and Henry live in Phoenix, Arizona; and Jennifer and her husband Julian Castelli and their children Jack, Luke, and Kate live in Park City, Utah and a son, Norris Dickard and his wife Delise who live in Fredericksburg, VA. They have three daughters: Ragon, Kenna and Nora Lane.

Larry and Diane Peterson were married in 1995, live at 2121 Kirby Drive 13 NW, in Houston, and travel the world together. They have been to more than 140 countries and to all seven continents, including Antarctica, and inside the Arctic Circle. They remain active in the state, national, and international professional and trade associations they both have led. Diane is the founder of D. Peterson & Associates, a healthcare consulting firm.

Larry's book, The Mathis Maxims: Lessons in Leadership was published in 2000 and has become a best seller in the healthcare industry. It tells the story of his life and what he has learned from it and his executive experiences. His second book, After the Mathis Maxims: A Quarter Century of Love, Life and Travel, is the story of his life in "retirement" and a direct message to his grandchildren about the important things in Life: such as Love and Travel!